Winter Solstice Yin Yoga Retreat
with Debbie Daly
Saturday December 21, 2-5pm
On this shortest day of the year at the turn of the season, join us for an afternoon of inward reflection and pause. With long-held yin poses, meditation and chanting, this retreat will nurture an intention to slow down, relax deeply, and return to ourselves. All levels are welcome, and no yoga experience is needed.
Registration: $40 Advance, $50 Day of Event
Holiday Schedule
For our holiday schedule, click here
New Years Day Retreat with Christy Brown
Wednesday, January 1st, 12 – 5:30pm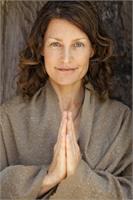 Unplug from life's fast pace, dive into deep practice, and set an intentional and inspired tone for 2014, at this 4th annual New Year's Day Retreat with Christy Brown. Gentle, mixed-level vinyasa will be followed by a luxuriously long, deeply restful, and therapeutic yin yoga practice. Meditation and pranayama will help guide body-mind-spirit toward deep calm, clarity, and contentment. The day will end with optional intention-setting writing. All levels welcome. Read more about Christy Brown at www.ChristyBrownYoga.com.
Workshop Fee: $65 in advance, $75 day of retreat
Ayurvedic Cleanse with Kate Schwabacher
January 5-12, 2014
Join us for starting the new year committing to supporting our health! In the residue of holiday feasts and indulgence, take a week to care deeply for your body/mind/spirit with wholesome nourishing meals & lifestyle practices designed to balance your metabolism, calm your mind & rejuvenate your soul.
Meetings:
Sunday, Jan. 5, 2-5pm
Wednesday, Jan. 8, 7:45pm conference call
Sunday, Jan. 12, 2-5pm
Price: $195
Includes 2 meetings, recipes and cooking guidance, conference call, email support system & Ayurvedic herbs and oil.
Dream Yoga Vacation

Costa Rica Retreat
March 23-30, 2014
Join us for blissful retreat to Costa Rica! The retreat will take place at the elegant boutique resort Pranamar Villas, an intimate, consciously designed oceanfront hotel on the spectacular beach of Playa Santa Teresa. The owner is a yogini who built a gorgeous yoga shala on the property. This retreat will be a time to relax, deepen our practice of yoga, connect to nature, swim and surf in the ocean, play with loving friends, and relish in each others Divine company.